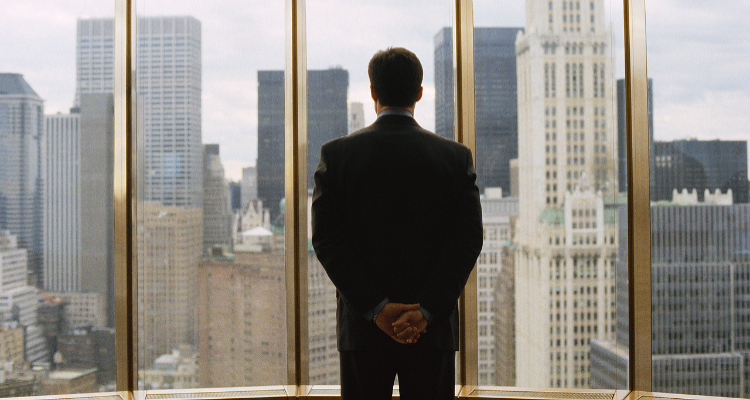 You've taken over running the company and it feels great.  You get to develop strategies, make decisions, and lead the company onward to achieve great things.  But after a short time, one thing becomes all too apparent.  It's lonely at the top.
Being an owner can be challenging when there's no one to strategize with.  The decisions are tough, often needing to be made with insufficient information.  Execution is a challenge, compounded by resistance to change and varying degrees of engagement.  And if that weren't enough, we all have blind spots.  It doesn't matter how bright we are, how educated we are, or how experienced we are, we all have them.  These blind spots can cause us to misdiagnose problems, overlook solutions, and miss opportunities.
And that's where Executive Coaching comes in.
An Executive Coach acts as an unbiased sounding board and can offer fresh perspective.  You'll make better decisions, develop more effective strategies, and achieve greater growth and profitability.
» THE STRATEGIC BENEFITS OF EXECUTIVE COACHING:
UNBIASED SOUNDING BOARD – The evolution of a company is often conceived during open discussion of ideas, but most owners don't have the right "sounding board".  It requires an environment within which an owner's inklings, ideas, and concerns are brought to light, challenged, and expanded. An experienced executive coach provides that sounding board.
OUTSIDE PERSPECTIVE – Outside perspective is essential as a catalyst for creative, game-changing strategic thought.  Outside input is also necessary in order to uncover blind spots and move past them.  Every owner needs an objective, supportive confidant with whom to complain, vent, confide in, and talk things out. An experienced executive coach provides that outside perspective.
OBJECTIVITY – Virtually everyone around an owner has an agenda. They either want things to change, or they want things to stay the same.  They want the owner to act and make decisions in a way that gives them what they want.  In order for a new owner to hone their thinking and judgment, they need someone unbiased to provide objective input.  An experienced executive coach provides that objectivity.